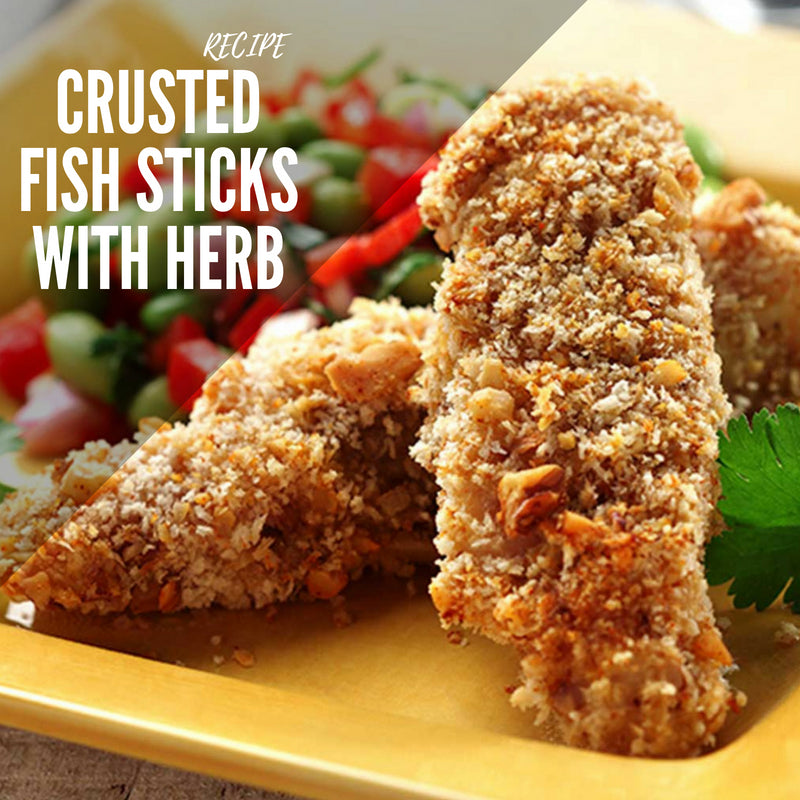 You would have panko-crusted fish sticks with herb in vegetable oil, but what about something with Aliz olive oil. It is so simple to deep fry panko in olive oil and it proves to those who believe that olive oil is not good for deep frying.
The tilapia fillets become yummy with panko, but soak them with egg to bond them well. The addition of coarse pepper creates a unique and fresh taste.
Serve the sticks with sour cream and parsley or mayonnaise because it becomes creamy. If you don't like mayonnaise, you can make a sauce with yogurt.
My friend once invited me to dinner where I tasted panko-crusted fish sticks with herb which was yummy. Though she had it from a restaurant through home delivery but my curiosity did not let me rest so I opt for its recipe.
I love experiments so I always make it with a variety of sauces. My favorite is chili garlic sauce but I also love the creamy dips like mayonnaise. These fish sticks also compliment pasta and rice of any kind.
Having the sticks alone with tea, coffee, or soft drink would also be more than good.
Parsley Fish Recipe by Aliz Foods
Make Panko-Crusted Fish Sticks with Herb like Chefs
Preparation Time: 15 minutes
Cooking Time: 12 minutes
Servings: 4
What You Need for Fish
Tilapia fish fillet, cut into strips: 1-1/2 lb.
Beaten egg: 1
Salt and black pepper to taste
Japanese bread crumbs or panko: 1 cup
Crushed bay leaves: 1 cup
Aliz olive oil: 1 tbsp.
What You Need for the Dipping Sauce
Mayonnaise with less fat: ½ cup
Chopped parsley: 2 tbsp.
Mustard sauce: 1tbsp
Fresh lemon juice: 1 tbsp.
Horseradish sauce: 2 tsp.
Preparation
First of all preheat your oven at 425 degrees F.
Beat egg by adding salt and pepper into it. Mix aliz olive oil, bay, and panko and blend them well. Dip the fish deeply into the egg, then put it in the panko mixture and coat both sides. Place the fish on a baking sheet and bake it for 12 to 15 minutes.
Make dipping sauce by adding mayonnaise, parsley, lemon, mustard sauce, and horseradish sauce.
Take out fish from the oven and serve it with dipping sauce and lemon slices.