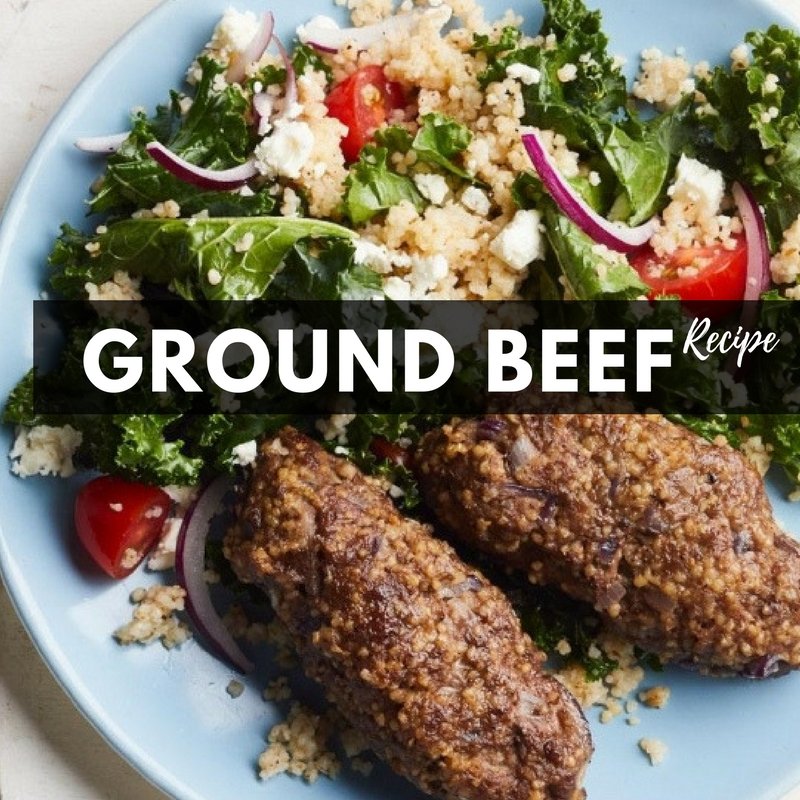 Tasty Ground Beef Recipes
There are unlimited ground beef recipes especially a variety of kababs. People from different cultures cook ground beef in various ways. In western countries, the cooks use ground beef for making patties, for pizza topping, or for pasta.
In eastern countries, especially in Pakistan, both vegetables with ground beef and kababs are common. I often make ground beef with vegetables like potatoes, peas, green pepper, mushrooms, spinach, and some others.
Whatever I create, I don't forget to use the Aliz extra virgin olive oil because it helps tender the beef better than other oils. You don't need to fry whole or minced meet with so much oil, because a little quantity of Aliz olive is enough.
Depending on what you make, you can eat the ground beef with rice, chappati, noodles, bread, and buns, etc. Lots of women love the ground beef rolls and tortillas.
In Italian and Chines food, you would see a variety of beef with different sauces. If you want ground beef recipes at home, my advice is to buy whole beef and grind it at home because it will be free from germs that are common on butchers shop.
Try to add vinegar and yogurt in your recipes because it will help beef digest easily.
Click Here for Super Yummy Beef Biryani Recipe
Follow the steps carefully to make tasty Ground Beef
Preparation time: 5 to 10 minutes
Cooking time: 25 minutes
4 to 6 servings
Ingredients You Need
Ground Beef: 1 Kg Potatoes: 1/2 Kg
Sliced Onion: 1/2 Kg
Chopped Tomatoes: ½ Cup
Yogurt: ½ Cup
Hot Spices: 1 Teaspoon, or as per taste
Oil: 1 Cup
Salt, Black Pepper, Turmeric Powder, and Red Chilies as per taste
Coriander and Green Chilies to garnish
How to Prepare
You can take whole beef, wash and cut it into pieces and grind it in a grinder. You can also buy ground beef from the market as it is easily available. Peel off onions, wash and cut the onions into slices.
Then wash and peel off potatoes, cut them into small cubes and set aside. Take ground beef, add 2 cup water or more, add all spices except salt, add onions, and let it boil.
When it becomes dry, add oil, tomatoes, and yogurt and fry it until the onion and tomatoes get tender and get mixed. Then add potatoes and fry all ingredients together. You can add ½ cup water at this stage, and cook it on a slow heat till potatoes get tender.
Don't make it too dry. Garnish it with green chilies and coriander leaves by cutting the green chilies into small pieces.