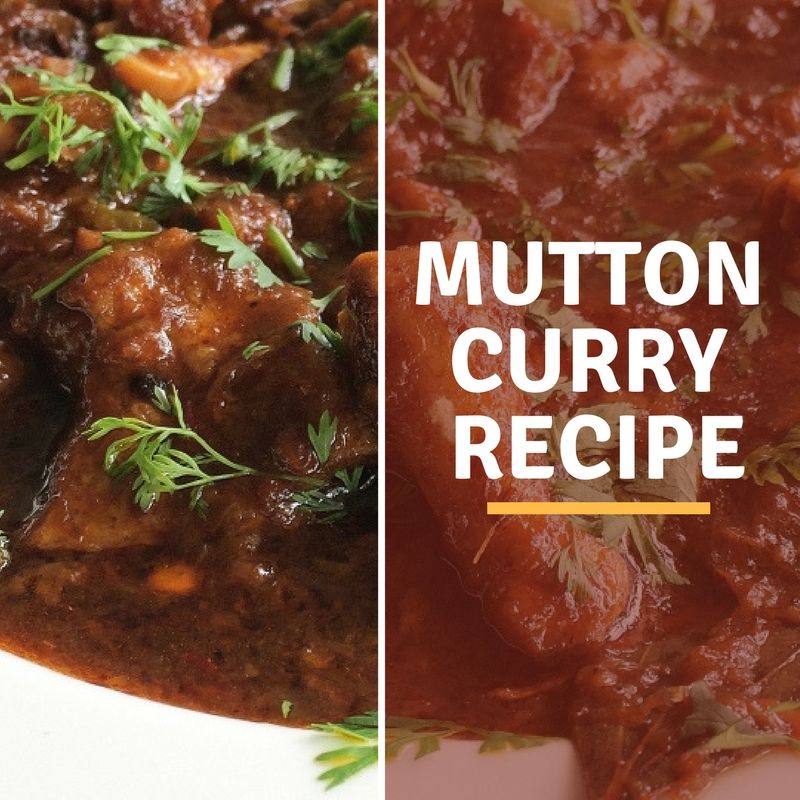 In Pakistan, curry is also known as salan or shorba. Curry is considered to be the complex or different mixture of ingredients. Housewives would love to cook curry by adding different items like mutton, chicken, yogurt or coconut milk.
The popular curry recipes are mutton curry recipe, chicken curry recipe etc. If we talk about mutton curry recipe then it is one of the most famous and popular Pakistani recipes with a delicious and delectable taste and strong aroma.
Moreover, Mutton Curry has so many variants but it completely depends on the location of its method or preparation.
If we talk about its popularity then Mutton Curry is not only popular in the Indian subcontinent but also in Europe and Arabian Peninsula. Apart from using mutton, you can also use chicken or even beef for the curry preparation.
But, mutton curry is the most popular and famous one for its unique and traditional taste. Pakistani women would love to cook mutton curry in different styles and tastes by adding different ingredients.
Moreover, mutton curry is served at parties, special functions and festivals. If you want to download the complete mutton curry recipe and its preparation method then readout below.
INGREDIENTS
Peppercorns - 1tsp

Payas, cleaned and washed well - 4

Onions, very very finely chopped or coarsely ground - 3

Freshly cut goat (mutton), cut into large curry style chunk - 750 gms

Ginger, grated - 1.75T + 1t

Garlic - 2T + 1t

Green chilly - 2 or more if you like your curry hotter. Slit.

Turmeric powder - ½ t

4-6 cups of water

Bay leaves - 2

Cardamoms - 5

Black cardamom - 1

Cinnamon - 2 inch stick

Cloves - 5

Star anise - 1

Lime - 1

Salt to taste

kisan canola cooking Oil - 6T

Red chilli powder .5 tsp

Corriander powder - 2t

Cumin or jeera - .5t, .25

Fenugreek or methi seeds - 1t

Whole wheat flour or aata

- 2.5 T

Coriander leaves, finely chopped for garnish
RECIPE
Heat 2T ghee or oil in your pressure cooker, add the onions and stir-fry on medium-low heat till they evenly caramelise to a golden brown colour. (15-20 minutes)

Add the 1.75T of ginger paste and 2t of garlic paste along with the well-cleaned trotters paya. Stir fry on low heat for another 15 mins

Now add 1 slit green chilli, turmeric c, 1tsp black peppercorns

Pour in 4 cups of water, add salt to taste and give everything a good stir.

Close the pressure cooker, let it whistle 3 times on high. Now turn the heat to low and cook for 1 hour. 

Let the pressure cooker cool before opening and proceeding to the next step

Heat another 2 T oil in a pan, add the whole spices (bayleaves, 2 types of cardamoms, cinnamon, cloves and star anise) and fry on low heat till fragrant.

Add in the mutton pieces and fry till the meat changes to a lighter colour. Add the sauteed meat and spices to the pressure cooker curry. At this point you can also add 1 or 2 cups of hot water depending on how thick you would like the gravy.

Return the pan back to heat and add the remaining oil. Add in the cumin and fenugreek seeds on low heat and fry till fragrant.

Now throw in the coriander and chilli powders along with the flour and fry till the colour changes and the spice mix is fragrant.

Add the flavoured oil to the pressure cooker and mix well.

Squeeze the lime into the pressure cooker, throw in the additional chillies, cover with the lid and cook on hight heat.

Once the pressure comes to a head and the cooker has let out 3 whistles, turn the heat down to low and cook for 20 to 30 minutes. Taste for salt and add more as required.

Let cool before opening the cooker. Infact I'd say let the stew sit overnight for the flavours to meld, give it a boil the next day and then serve.

Garnish with chopped coriander and serve.