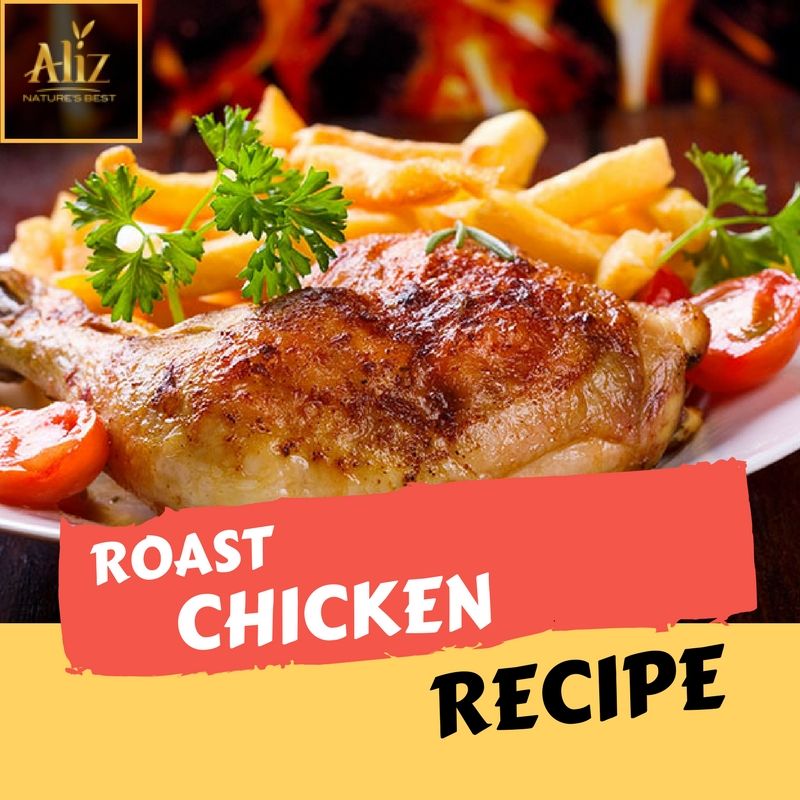 Roast Chicken Recipe
Do you want to cook tasty and delicious roast chicken then read out simple and easy Roast Chicken recipe? As we know that chicken is considered to be the main and basic staple meat for many Pakistanis because it is affordable and easily available as compared to mutton.
Chicken is prepared in different ways. By using chicken, you can cook different chicken recipes such as chicken karahi, chicken vegetable pakora, chicken kabab, chicken samosa and many more. If we talk about the Roast chicken dish, then it is very popular and favorite among Pakistani food lovers.
Basically, it is popular Pakistani chicken dish. The main reason of its increasing popularity is that this dish is simple and easy to cook. It is prepared by marinated chicken in salt and black pepper, garlic and lemon juice. You can serve roast chicken recipe with green chutney, ketchup or even with a chat masala.
You can serve roast chicken as an appetizer. Pakistani housewives would love to cook this dish on their special festivals and family gatherings. If you want to get all the details about this tasty Roast chicken recipe, then you should follow this web page and download its complete preparation method.
INGREDIENTS
Chicken 1 kg whole with cuts

Kisan Canola Cooking Oil 1/2 cup

Onion 1 raw grinded

Ginger garlic paste 1 tbsp.

Whole red chilies 6

Whole green chilies 4 big ones

Yogurt 1 cup

Salt 1 tsp.

Chilli powder 1/2 tsp.

Coriander powder 1 tsp.

Crushed black pepper 1/2 tsp.

Cashew nuts grinded 8

Green cardamom grinded 1/2 Tsp.

Cream 4 tbsp.
For chutney
Coriander leaves 1 cup

Mint 1/2 cup

Green chilies 8

Ginger garlic 1 tsp.

Salt 1 tsp.

Lemon juice 1/4 cup
RECIPE
Make 10-12 cuts on all side of the chicken.

Marinate it with chutney for 1 hour.

Put whole chicken in huge pan and simmer with lid on a low flame.

In another pan, heat oil and add onion, ginger and garlic paste.

Add chilli powder, coriander powder, black pepper, Simmer, stirring occasionally, until sauce thickens.

Add cashew nut paste, green cardamom powder and the cooked chicken. Cook in this gravy for 15 minutes.

Place it on a platter. Serve with fries. Drizzle fresh cream.