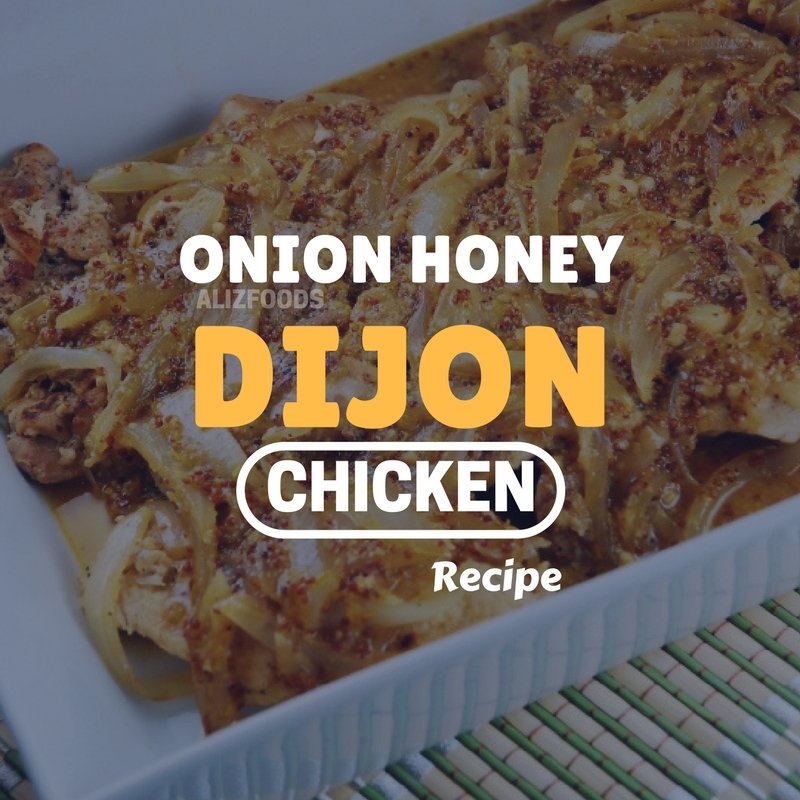 There are so many French dishes in Pakistan that are part of family dinners and wedding gatherings. In all such dishes, we will not be missing out mentioning with the name of Onion Honey Dijon Chicken.
This dish is one of the popular dishes which you will definitely be found in the kitty parties and in-home dinners too. The main reason for the popularity of this dish has the zesty and crispy nature that makes it so tasty to eat it all the time.
It has the crispy nature from outside but it is juicy from inside. For the information of the readers that Onion Honey Dijon Chicken dish is basically a French dish.  It is beautified with the French fried onions coating that makes it so wonderful to taste it all around.
Some of the major ingredients that are used for delicious cooking of this dish are 2lbs skinless, as well as boneless chicken breasts, use of one large onion, Dijon mustard, honey, and garlic cloves along with chicken broth and salt for extra spice.
So what are you waiting for? Let's try the recipe for Onion Honey Dijon Chicken right now!
INGREDIENTS
2lbs skinless, boneless chicken breasts, cut into 6 fillets

1 large onion, thinly sliced

4 tbsp dijon mustard (I used the whole grain kind)

2 tbsp honey

2 tbsp Aliz canola cooking oil

2 garlic cloves, minced

1/2 cup chicken broth

1 tsp dried thyme

Salt and pepper to taste
RECIPE
Preheat oven to 375 degrees. Spray a large baking dish with an olive oil mister or cooking spray.

Season chicken breasts with salt and pepper and place in baking dish. Cover chicken with the sliced onions.

In a medium sized bowl, whisk together the remaining ingredients.

Pour over chicken and onions, and place in oven to bake, uncovered, until chicken is cooked through about 30 minutes.