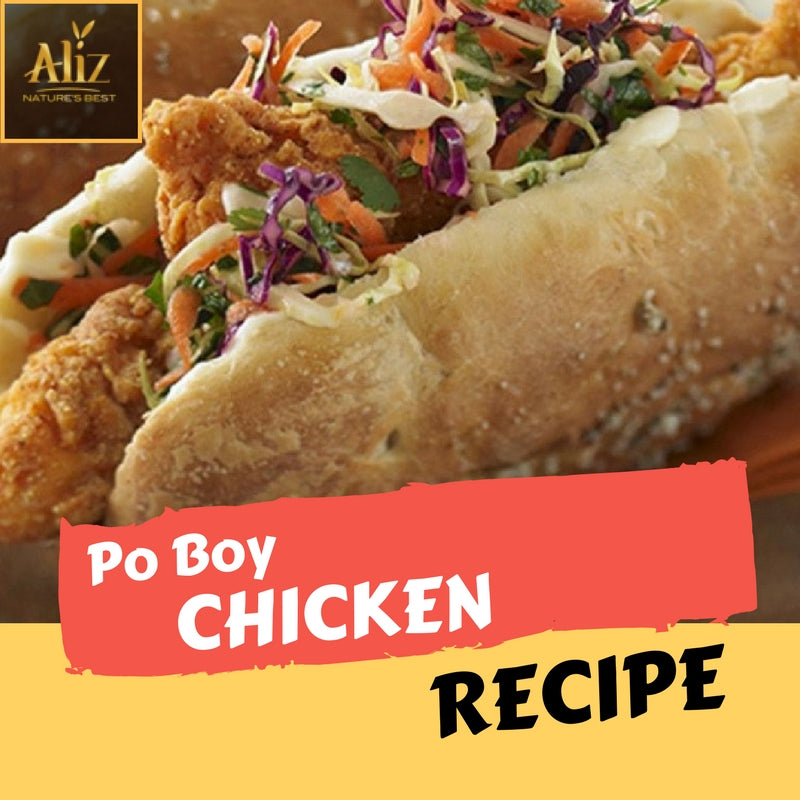 Chicken Po Boy Recipe
Do you love to cook Japanese dishes, then you should read out Chicken Po Boy recipe. Firstly, we want to discuss the brief introduction of Chicken Po Boy. Basically, Chicken Po Boy is an easy and simple recipe.
We are going to inform that Chicken Po Boy is a delicious and tasty Louisiana sandwich and it is normally prepared with roast beef as well as fried shrimps. For our readers, we are going to inform that Po Boys are the classic and tasty Louisiana staple.
This dish is made or prepared with a special french baguette. Basically, french baguette should be light in the middle section and crispy on the exterior side. The main items for the preparation of this dish are chicken and Po Boys.
Apart from chicken, you can also prepare this dish by using mutton or beef. In Pakistan, people prefer to use chicken in their dishes. Lastly, we can say that you can serve Chicken Po Boy with tea for your guests.
So, if you want to make your tea party special then don't waste your time and read out all the details about this tasty  Chicken Po Boy recipe, then you should follow this web page and download its complete preparation method.
INGREDIENTS
Cabbage 200 g, red and green, finely shredded

Carrot 1 medium, coarsely shredded

Mint 6 g, fresh, coarsely chopped

Coriander 6 g, fresh, coarsely chopped

Chili 1/2 tsp, serrano, minced

Lime juice 1 1/2 tbsp, fresh

kisan canola cooking oil 1 1/2 tablespoons

Salt Kosher, to taste

Flour 110 g

Cornmeal 50 g, yellow

Pepper 1 tsp, cayenne

Buttermilk 225 ml

Eggs 1 large

Chicken 675 g, breasts, skinless, boneless, cut into 1 inch thick strips

kisan oil for frying

Sandwich 6 rolls, split
RECIPE
To prepare the chicken po

boy first combine cabbage, carrot, mint, cilantro, and chile in a bowl.

Stir in lime juice and olive oil and season with salt.

In a pie plate mix flour, cornmeal, salt, and cayenne.

In a medium bowl, whisk buttermilk and egg to combine.

Dredge chicken in flour mixture, dip into buttermilk mixture, then return to flour mixture, turning to coat all sides.

Pour 1 inch of oil into a large pan over medium-high heat.

When oil reaches 175º C, add chicken in a single layer, and cook until well browned all over and no longer pink in the center, about 6 minutes.

As chicken is done, transfer to paper towels and sprinkle lightly with salt.

Repeat process if necessary until all chicken is cooked.

Spread sandwich rolls with mayonnaise.

Divide chicken among rolls and top generously the chicken po

boy with slaw.