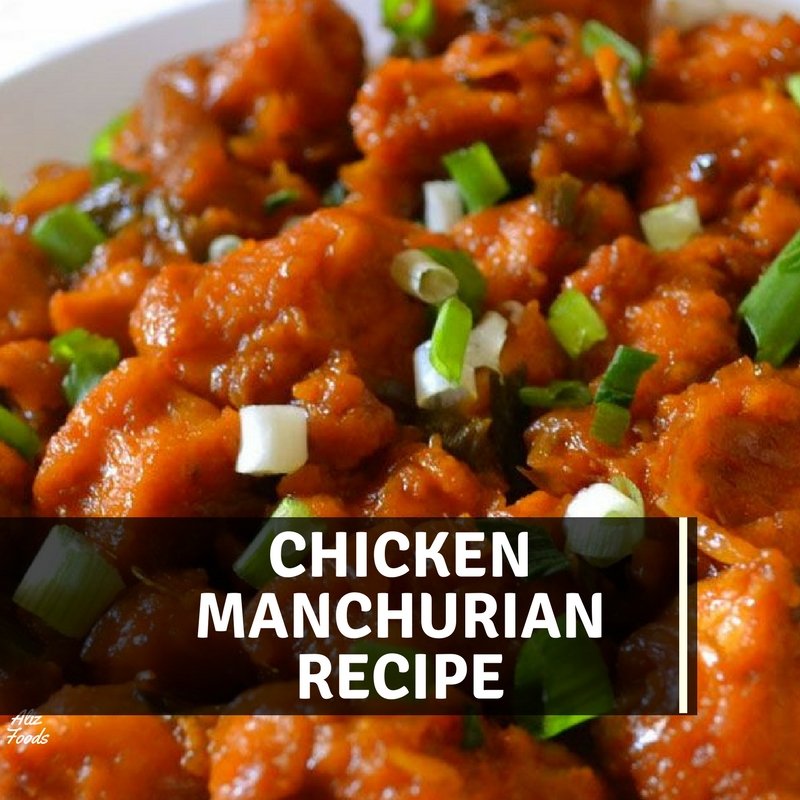 Chicken Manchurian Recipe
Lots of people change Chinese food by taking more spices, but I don't like this. Though I also add some chilies, my Chicken Manchurian Recipe in Urdu gives a real Chinese taste as I use soya sauce and Ajinomoto.
I love to have it with plain rice, but the restaurants serve it with egg fried rice. I fry and cook this Recipe in Aliz Olive Oil to have more benefits. From chicken to sauces, everything is healthy, including aliz olive oil.
The cutting is also an important part of this recipe as you need to cut the chicken into small cubes. Large chicken pieces will change the real essence of Manchurian.
Let's Together Make Chicken Manchurian Recipe
Preparation time: 20 minutes
Cooking time: 20 minutes
Servings: 4 to 6
What You Need
Boneless chicken, cut into small cubes: 1 kg
Beaten egg: 1
Corn flour: 2 tbsp.
Salt and black pepper to taste
All-purpose flour: 2 tbsp.
Ginger and garlic, crushed: 3 tbsp.
Aliz olive oil: 1 cup
Green chilies pepper: 3 tbsp.
Soya sauce: 2 tbsp. or more
Ajinomoto: 1 tsp.
Chicken stock: 1-1/2 cup
Sugar: ½ tsp.
Corn flour for the sauce: 1 to 2 tbsp.
½ cup water
How to Cook
Take corn flour, all-purpose flour, salt, and black pepper, and mix them all in a beaten egg, making a fine batter.
Take chicken pieces, dip each piece one by one in the batter, and deep fry it. Remove chicken from oil when it is golden brown.
Make Manchurian Sauce
Fry garlic

and ginger in aliz olive oil till they get light brown. Add green chilies to it and fry again for one minute. Put chicken stock, salt, soya sauce, sugar, black pepper, as well as Ajinomoto and mix them well by cooking for 5 to 7 minutes.
Put 1 tbsp. of corn flour in water, dissolve it well, and pour in chicken stock and cook for a few minutes. Then add fried chicken cubes and cook for 2 to 3 minutes, mixing them well.
My favorite Chinese restaurant also serves the best Chicken Manchurian Recipe in a typical chines way but a little spicy too. There are some restaurants that add too much cornflour to thicken the gravy but that is not fair as the taste of flour overcomes other flavors and it is not that healthy.
By using every ingredient in a proportion, you will have super tasty chicken Manchurian. I eat it with rice and love to have the cold drink. I also enjoy the beautiful landscape of my favorite restaurant because it is so refreshing.