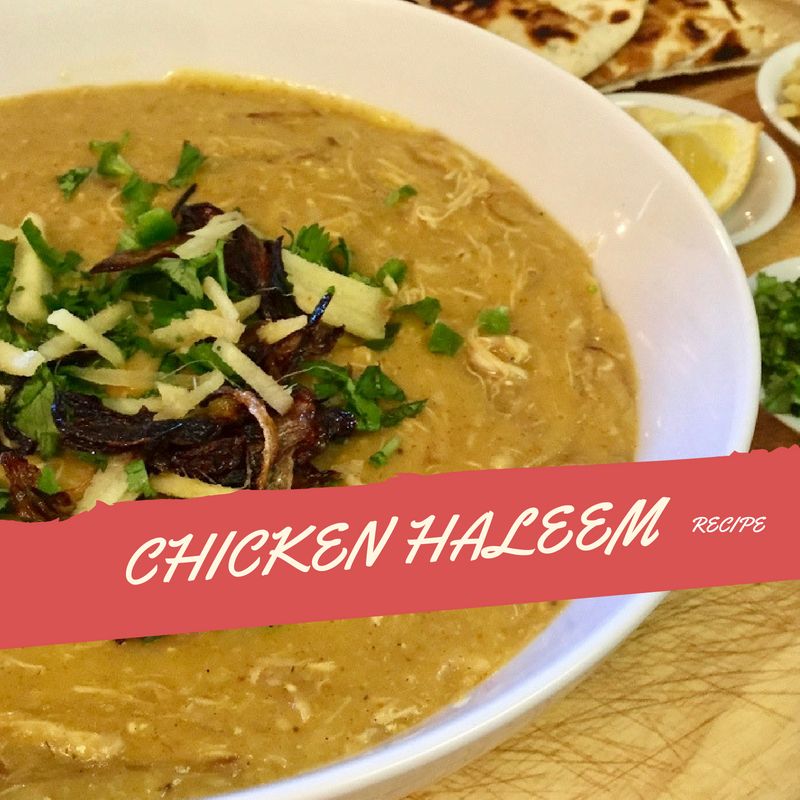 What a Yummy Chicken Haleem Recipe
We all can easily make chicken haleem, and my chicken haleem recipe consists of organic boneless chicken. We use all types of daals, including the wheat because it gives thickness to haleem.
Lots of cooks also add desi porridge to haleem, but it's up to you what you like. The best part of this recipe is the mixing of two different dishes, like chicken gravy, and daals.
Some women also make haleem by mixing the chicken and daal together, but cooking them separately will help you keep a balance of the spices. It is easier to control the quantities by cooking both components separately.
You must use organic chicken for making haleem because it is healthy. The Chicken haleem recipe in Urdu is easily available on the internet. This chicken haleem is awesome, so do try it at home.  
You would love to have the aliz olive oil that makes it nutritious. It's up to you how you like to eat it, without any chapatti and with Nan or rice of any kind. Lemons also make this haleem more delicious than without it.
You would also love to have a cold drink with haleem to make it super tasty. Add it to your lunch or eat it out in a restaurant along with your friends or family.
See, Why People Love This Chicken Haleem Recipe?
What To Add:
For Meat:
Boneless chicken: 1 kg
Sliced onions: 4 medium
Ginger garlic paste: 1 tbsp.
Yogurt: 1 cup
Sliced tomatoes: 1cup
Salt and red chilies to taste
Hot spices: 1tbsp
Green chilies: 1 tsp.
Coriander powder: 1 tsp.
Turmeric: 1tsp
Aliz olive oil: 1-1/2 cup
For Grains:
Channa daal: 250 gm.
Moong daal: 250 gm.
Mash daal: 250gm.
Massor daal: 250 gm.
Wheat: 250 gm.
Rice: 250gm
Salt, red chilies, hot spices
For Garnish:
Ginger: 1 inch, thin long slices
Thinly sliced Onion: 2
Lemon, cut in half: 3
Fresh Green coriander
How To Prepare
Let's start with chicken by washing it well. Then heat oil in a pan, add onion and ginger garlic paste. Fry all for 5 minutes, and then add chicken and fry for 5 minutes. Add red chilies and 2 cups of water or as you need and leave it for a few minutes to boil. When it gets dry, add yogurt, tomatoes, and 1 cup aliz olive oil, and salt, and fry all ingredients until they get mixed and oil comes on the surface.

Soak all grains in water for 30 minutes before making haleem. Mix all grains by adding salt and pepper as per taste, add 2 cups of water or more and let it cook over medium heat. You can also cook all grains in a pressure cooker for fast cooking. When all grains get tender, remove them from the stove and mash them well.

Mix chicken and grains and stir them until all the spices get mixed, and then put it on the stove for a few minutes. Remove it from heat and pour in a bowel; your haleem is ready for garnishing.

Take onion and ginger and fry them in a little oil until they get dark brown, and pour it over haleem. Use aliz olive oil because it is healthy.
Garnish it with green chilies, coriander leaves, or mint over haleem, and serve with lemon slices, salad, roti, or Nan.