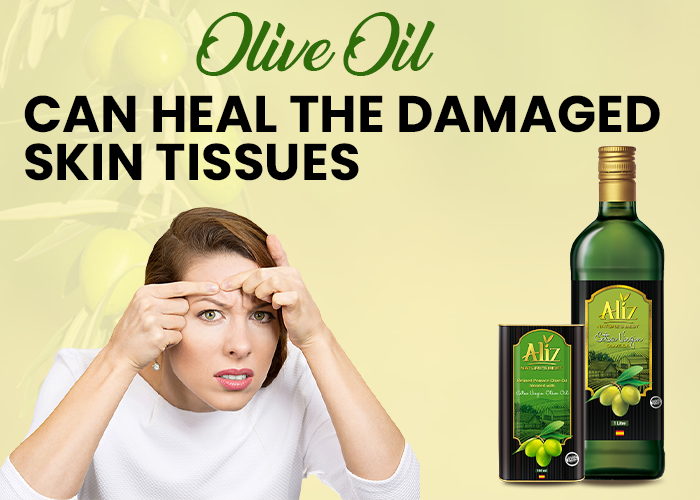 In today's world, people are again moving towards grooming and turning back from chemical-filled products and try to hunt for natural skincare products which contain fewer ingredients.
Olive is one of the natural products which people swear about that it makes their skin look younger and energetic. It is indeed beneficial for skin, but to use it on your skin, you need to take care of the product ingredients you want to use on your face.
This article will help you better understand how to use olive to boost skin elasticity and make it younger and healthy. It will also answer why it is considered a healthy option for the skin. Before we discuss its benefits, you must know which type of olive oil type is important for the skin. Extra virgin olive oil is the type of olive oil because it contains all the antioxidants and does not contain bad preservatives.
Olive oil is the best option to remove sunscreen and makeup traces:
If you want to take care of your skin, you must protect your skin from the sun, and it is also crucial that cleansing of the skin is a crucial and essential step in keeping your skincare routine. The best thing that you need to do is to avoid aggressive surfactants while cleaning your skin. If your use such kind of cleansers, it will ultimately lead you towards dry and sensitive skin.
It is good to use some cleansing gel to clean the skin instead of soaps. Olive oil removes the traces of sunscreen and makeup. It is the most effective way to use balms or oils that will emulsify with these products left on the skin and help completely remove them, which is where olive oil.
Olive oil can be on reusable pads or even directly on your skin with no risk at all. You must massage the skin with soft hands and do it in circular motions. You will see it emulsifies makeup and sunscreen traces left in your face.
Next, to properly remove all the dirt and make your skin clean, you need to use the warm cloth damped with warm water. Once you have removed it, you can proceed with a non-stripping second cleanser to assure your face completely cares for and ready to supply these and follow these steps on your skin and make your skin healthy and growly.
Olive oil best option to hydrates your skin:
Extra virgin olive oil has exceptional moisturizing properties. To hydrate the skin and face body because it has vitamin A, D and E.it is the suitable option for all skin types. Extra virgin olive oil can be used as a night moisturizer following other treatments or water-based serums that may already exist in your routine. To do the last moisturizing step, you can apply three drops of oil on your palm and give yourself a gentle massage.
Or you can add them in your night cream, but if you have oily skin, it is not a good option.
Olive oil can heal the damaged skin tissues:
 Skin is the best organ that protects our skin from both external factors and sun damage. That is why it is important to save skin from harmful skin due to the same beneficial properties that we have mentioned before. Extra virgin olive oil can protect the skin from damage.
On the other hand, using a few olive oil drops can heal your appearance and kill bacteria and help acne-prone skin. Not only face, but it will also heal the crack ski of foot and heels. Vitamin D in olive oil can also cure skin conditions and rosacea and psoriasis since it calms down the inflammation.
It promotes the skin's tonicity and revitalizes:
Olive oil is best for revitalizes and strengthens skin tonicity. Thanks to the high concentration of Vitamins and minerals and its content, especially vitamin A and E. It helps full in strengthening the firmness of the epidemics and even stimulating the production of collagen. On the other hand, it contains oleic acid and quite helpful in regenerating natural skin elasticity.
The best source of Antioxidants helpful for combat aging:
We all have a busy life, and due to harmful rays and pollution, stress, and other unhealthy habits, we might have that accelerate this process. Olive oil has polyphenols content, which helps improve anti-aging and antioxidant properties, which play a significant role in improving the aging of the cell. For this reason, this is a great cell to protect skin from harmful effects of the sun, helping to lighten spots or slow down the appearance of fine lines and wrinkles.
Side effects of olive oil:
Besides its countless benefits, there are some disadvantages as well. Olive oil is not ideal for acne-prone skin. It can help acne-prone skin but still not as suitable. Oleic acid components of olive can exacerbate dermatitis.
It can also be caused by irritation. If you have sensitive skin, it could be possible that you will face some allergic issues. That is why it is crucial to do a patch test before you apply them in your skin. Otherwise, it will cause the risk of eczema. Another skin issue which you might be faced is clogged pores. Olive oil is quite heavy oil, and it is not easily absorbed in the skin and causes clogged pores.
How to olive oil for skin?
Olive oil can use in many skincare products such as serums and facial oils. It has emollient with occlusive properties. It contains maximum moisture, which your skin locked maximum moisturizers; it works best when your skin is a little bit wet, like after bath or shower. Thus, olive oil is considered to be the best option to add in your skin product. The use olive oil lock moisture and make your skin healthy a glowy.