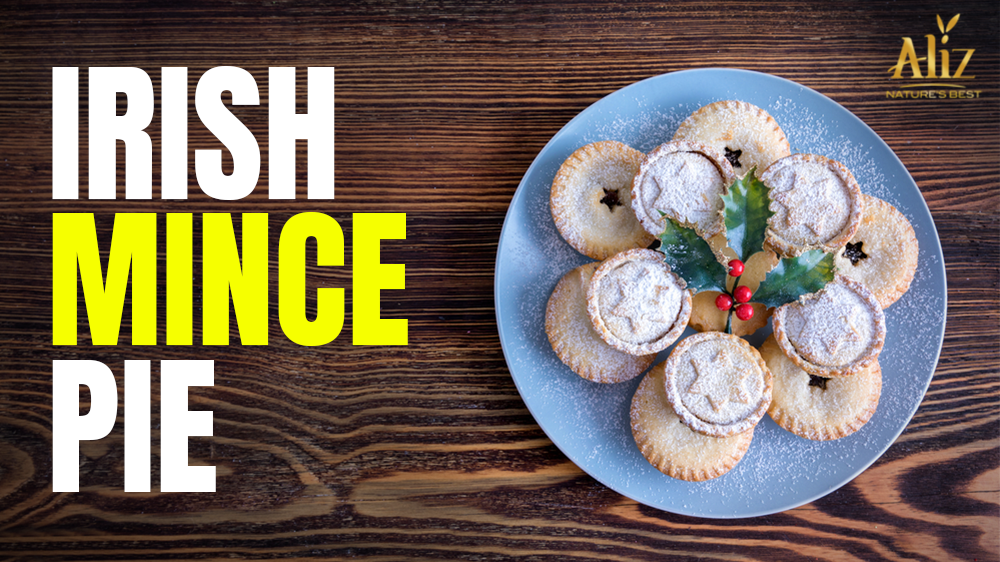 Belonging to a traditional family by my Irish heirloom roots, I love to feast on delicious mince pies served during the grandeur of the festive season, especially during the wintertime. Though I keep travelling all over the world, I carry this talismanic tradition of baking the most perfect Irish mince pie as a dessert now and then and Christmas isn't really Christmas without a fabulously baked mince pie!
It is quite a delicious recipe and barely takes any great effort to bake it, and at the end of the day, it is a wonderful, healthy recipe that bursts with a patriotic gusto, zest and passion of being an Irish girl. My mom found this amazing baking recipe from a famous recipe blog and so far, I and my siblings always follow it, observing every instruction carefully.
The luscious mince pies baked at home are charming little pouches, overflowing with a divine, fruitful taste that simply tastes out of this world and one can't help overeating it! Once they are baked, my insides literally scream with the ecstasy and joy of diving my taste buds into the most scrumptious mince pie that always reiterates me of the idyllic childhood I had spent, by living in various countryside places.
I like it as it's an easy dinner recipe and my guests always applause this recipe with a wondrous wave of delight and joyfulness!
Let's skim through the ingredients and the directions to bake this incredible mince pie!
Time: 40 minutes
Servings: 16
Ingredients
1 ⅓ Cup of plain baking flour
7 Tbsp. of Kisan margarine
1 Tbsp. of frosting sugar
1 egg yolk
2 Tbsp. water
A pinch of salt
Homemade minced meat
Directions:
Mix the plain baking flour, Kisan margarine and frosting sugar and a pinch of salt in a good food processor. Pulse the mixture until you obtain finely sized crumbs of the mixture.
Beat all the egg yolks together and add some water to these ingredients.
Pulse for eleven seconds until a thick dough forms, like a pastry.
Wrap the pastry in a good sandwich bag and chill for half an hour to allow the gluten to swell before rolling it with a rolling pin.
Roll the pastry on a finely floured surface to fit your tin.
Now, take a round cutter, around 3 inches and cut out shapes of circles.
Place it into a pastry tin properly.
Fill with your mincemeat filling, till it is filled for almost a quarter.
Coat the edges of the pastry with an egg wash and lay it on top of another round pastry.
Now, seal and taper the two ends of the pastry, protecting the inner filling and the pie juices from dripping.
Bake at 400F for almost twenty minutes or until it is crispy golden brown.
Dust the pie with a glazing layer of powdered sugar.
Serve the pie while it's freshly baked and ultra-hot, with a portion of some whipped cream for a delightful taste.
Hope you like this quick recipe and enjoy the delicious pie!