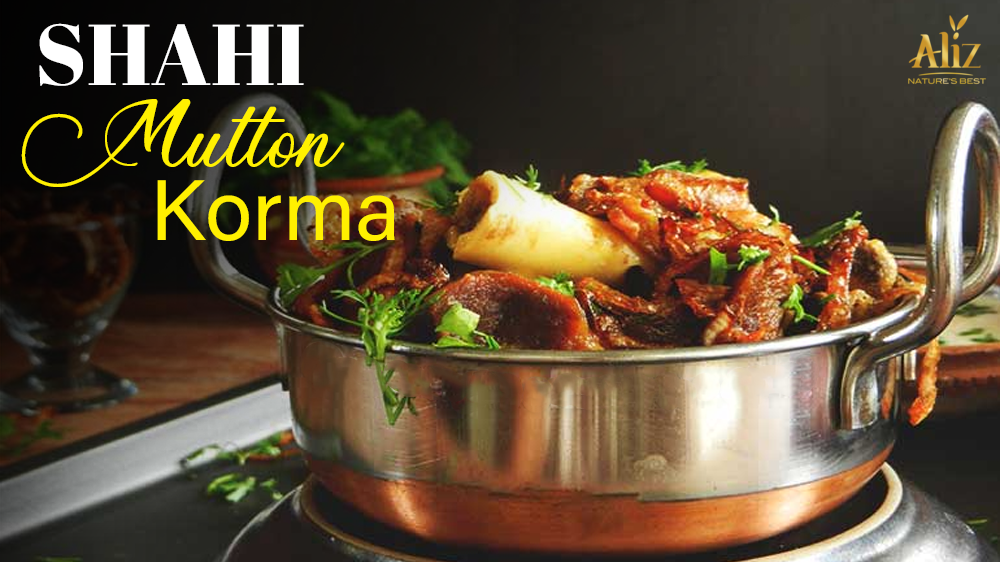 Shahi Mutton Korma Recipe
Get ready to be the first to learn about the delicious Shahi mutton korma recipe!  This dish is known out to be one of the most famous and well known non-vegetarian dishes of India. You will be finding this dish popular on the special occasions such as on the wedding events as well as on religious gathering family dinners as well. It is to be highlighted that the flavour of  Shahi Mutton Korma is based on a mixture of spices that is all added on with the red chilli powder, as well as coriander powder and dry fruits. Mutton korma is usually served by means of using with the naan or chapatti.
In order to prepare the Shahi Mutton korma recipe, it would be taking around the time of just 10 minutes. Cooking time is almost 20 minutes. Some of the main ingredients that are used in the preparation of this recipe are mutton, onion, as well as ginger, garlic, cumin seeds, cardamom brown, cardamom green, cloves, black pepper, plus nutmeg, mace, and almonds all along with the coconut grated, red chilli powder, bay leaf and cinnamon stick. Lastly, use Aliz Oil for making this dish more delicious and tasty. Visit this page to learn about the cooking method!
Meta Description:
           Well some of the ladies do take preparing the Shahi Mutton korma dish as one of the tricky dishes to cook it all around. But once you get to know about its cooking steps and preparing ingredients then it is just the matter of your right hand. You have to stay back much careful in the testing of the spices and mixture of the ingredients with the mutton korma.