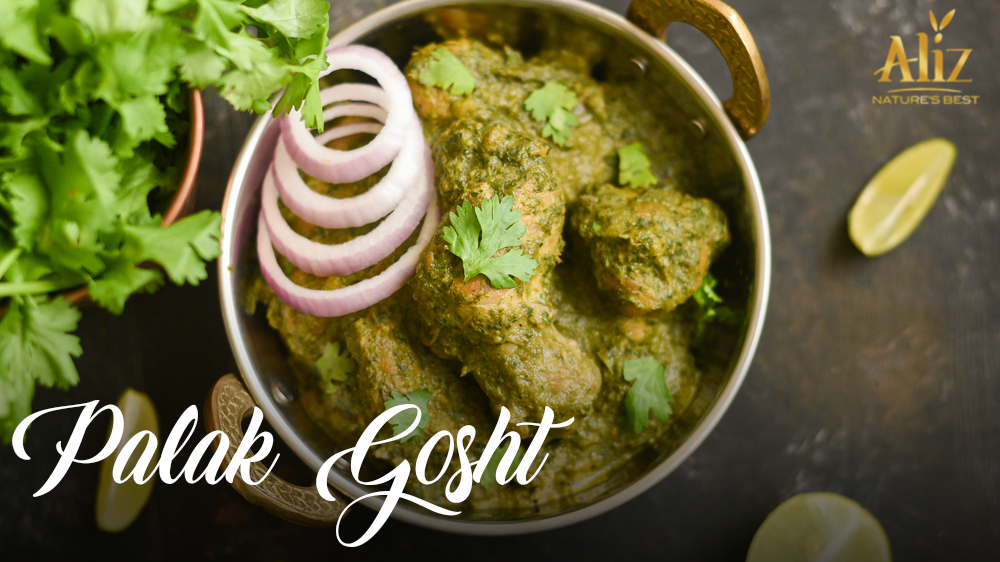 Palak Gosht Recipe 
How many of you are fond of palak gosht recipe? Well it is to be mentioned that palak gosht is one of the most famous and popular dishes of Pakistan. By the term palak gosht we do mean Spinach Mutton that is a delicious blend within the tender succulent pieces of mutton cooked in spinach gravy that is all mixed with freshly ground spice. This dish is one of the most demanding dishes in the place of Northern parts of India as well as Punjab.
You would probably be finding the Palak gosht recipe to be much nutritious and rich in many essential vitamins and minerals. For the information of the readers we would like to mention that Gosht is named as the transliteration for the Persian word meaning meat or flesh that has been eventually adopted by other South Asian languages. Gosht is taken to be one of the most prominent named elements of Pakistani cuisine that is all included with the wide range of meat based gravies and curries.  You will probably be finding this dish as the main item in the wedding events and so as in the family dinner gatherings.  You would love eating it all the time!
Meta Description
As we know that palak gosht is popular all over the world especially in Asian countries like Pakistan, India, Bangladesh etc. Winter season is almost incomplete without palak gosht. So, just read out and download the complete palak gosht recipe. This recipe is very simple and pakistani women can easily cook this tasty dish at homes.