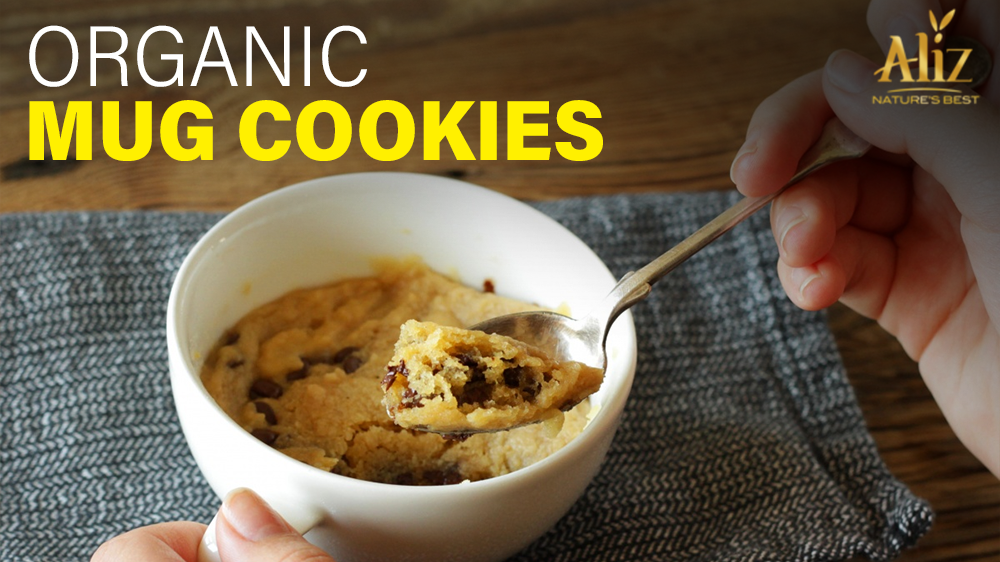 Get the best organic mug cookies within a minute!
Peanut Butter is one awesome protein-packed food item that offers a plethora of nutritional food benefits. I often visit various famous food blogs, reading recipe blogs in awe, till I decided to become a food blogger myself one day! I love organic food and the energetic feel brought by natural culinary preferences. Owing to my fabulous Californian genes, I often prepare my own food, following quite a vegan lifestyle. During the wintry spell, I often go on long dry fasts and once I end them, I literally devour food, eating the best organic breakfast cookies made by me and my dormitory mates. The organic cookies are very satiating, thanks to the lovely nutty feeling of munching on nuts! The biscuits are trundled in oat flakes and pecan shavings, making you get all ready for that Hotchpotch kick start to begin a challengingly crazy workday!
Microwave Mug Meals are some of the most comforting foods and what is even nicer, unlike the calorific dense foods, they are not crammed with junkie bits of unnatural food. And, they save time. They hit the bull's eye, saving oodles of your precious time, when you wish to prepare healthy food in quite a flurry!  Over the passage of years, I have stored hundreds of precious mug meals from the famous food websites and indeed, they work like a charm for anyone who has a tight schedule or a small kitchen space! I really wish to launch my own mug bakery some day and astonish the masses with the quickest mug recipes that have been created from thousands of exceptional bakers around the world!
Let's see how we can enjoy a nourishing, protein-filled breakfast prepared in just a matter of a few minutes with this awesome Microwave Breakfast Cookie!
List of Ingredients:
½ medium-sized banana
1 ½ tablespoons of organic peanut butter
½ tablespoon of organic bee honey
1 tablespoon of almond milk
4 tablespoons of rolled or quick oats
1 tablespoon of raisins and pecan nuts
A few drops of Kisan rapeseed or canola oil
Cooking Method:
In a large microwavable mug, puree the banana well with a fork till its mashed well.
Blend in the peanut butter, milk and honey and mix well together.
Add in the oats, pecan nuts raisins and stir until they combine well, trickling a drop of Kisan oil for clumping the dry ingredients.
Now, microwave the mixture for just 50 seconds or one minute, till it is all firm to the touch on its top. The cooking time may vary, depending upon the availability of diverse power voltage in each country.
Once it is ready, enjoy them warm while you scurry towards your workplace or simply enjoy an ideal day, unhurried and serene in your own stride! To store them for a longer period, either pack them in airtight biscuit barrels or store them in dainty little mason jars or tiny cookie bins. For best use, serve them with a hot cup of richly flavored espresso and enjoy
Hope you enjoyed reading about the quickest cookie recipe and have a great year ahead of you!